Each of these nine books is a treasure for a different demographic of the dance population. I did not have time to read every page, but I dipped into each one enough to give you the gist and scope of it. The list includes the best autobiography I've seen in years (from Hallberg), two noteworthy academic books (on Dunham and on queer dance), two delightfully unorthodox presentations (Ten Huts and 95 Rituals), two much-needed comprehensive resources (on world dance and somatics) and two picture books.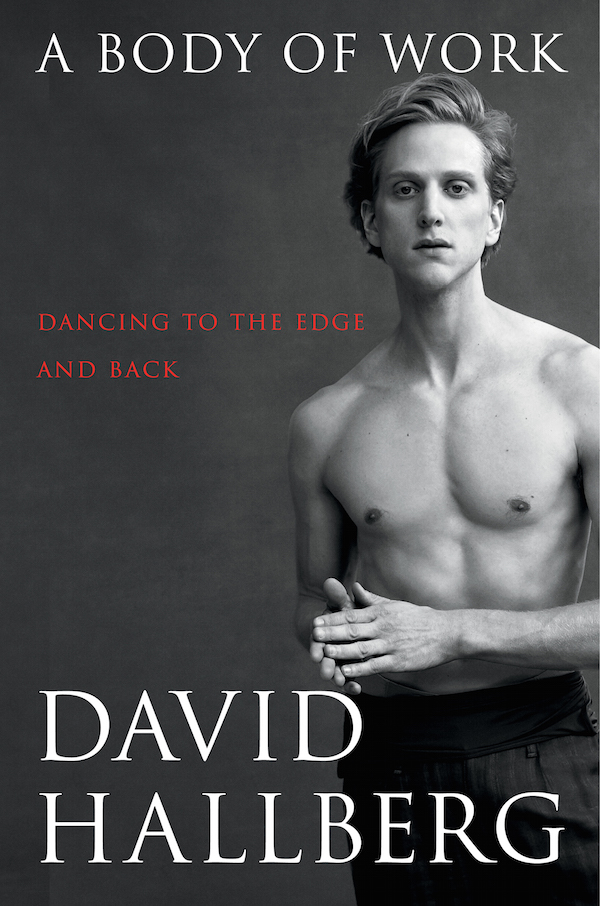 A Body of Work: Dancing to the Edge and Back
By David Hallberg
Touchstone, an imprint of Simon & Schuster
This book is a page turner. Ballet superstar Hallberg writes with rich powers of observation, emotional immediacy, and openness to his own vulnerability. As a child, he taped nickels to the soles of his shoes so he could dance like Fred Astaire. His passion was set early in life, and no amount of bullying could stop him. As an 11 or 12-year-old, he fell in love with another boy and had to come out to his parents—which, luckily, went smoothly.
With lively prose, he takes the reader through Ballet Arizona's Nutcracker, the grueling private lessons from Kee Juan Han that instilled a heroic work ethic in him, his lonely year at Paris Opera Ballet school, his appreciation of coaching at American Ballet Theatre, his rocky first ballet partnership, and the high-pressured debut at the new Bolshoi Theater. It reaches a height of euphoria dancing Romeo and Juliet with Natalia Osipova at the Bolshoi and the depths of despair during his injury and long recovery.
We follow him as he grows as an artist. For most of the story, his pre-performance mantra to himself is "Don't fuck this up." But as he becomes aware of true artistry, including watching Wendy Whelan's tendus at the barre, this changes to "Risk it all and potentially fuck this up."
The book is also a travelogue through various countries as well as some of the world's top ballet companies: ABT, The Bolshoi, Paris Opera Ballet, Australian Ballet, La Scala. Every page reflects his curiosity, resolve to learn from every situation, and outsized commitment to dance.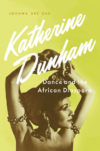 Katherine Dunham: Dance and the African Diaspora
By Joanna Dee Das
Oxford University Press
No matter what angle you look at Katherine Dunham from, she was a titan. Artistically,
sociologically and morally, she courageously broke ground. A previous book published in 2005, Kaiso! Writings by and about Katherine Dunham, appears exhaustive, but there is always more to say. And dancer/scholar Joanna Dee Das says it in a scholarly tone, proclaiming Dunham's significance as an activist figure in the African diaspora.
Dunham famously explored her African roots in Haiti and the Caribbean Islands, bringing back traditional dances for the stage. While some looked down on Dunham's colorful, seductive revue shows, Das feels she was "normalizing black lives" as opposed to the caricatures of minstrelsy.
Das makes the point that Dunham has been disregarded by Harlem Renaissance scholars because of the mind/body division whereby they did not take the body (dance) seriously. That is just one example of how Dunham has not been given her due by history.
For those of you who don't know, Dunham's career was vast and she herself wrote many books; her prose is sensual and her sense of purpose inspiring. But her stature in American dance tends be overshadowed by white pioneers of modern dance like Martha Graham and Doris Humphrey. But Dunham's influence was global. It was her performances in countries like Guinea, Senegal, Mexico and Peru that inspired the burgeoning of national companies based on indigenous dances. Her domestic performances inspired many, including the young Alvin Ailey.
Dunham was a warrior — against segregation, against censorship, against the separation of high art and popular art, and for the merging of art and social justice.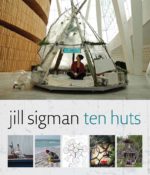 Ten Huts
By Jill Sigman; foreword by Pamela Tatge
Wesleyan University Press
Do you ever pine for choreography that cares—really cares—about the environment? If so, Jill Sigman is your woman. Her Ten Huts series, built and performed between 2009 and 2014, tracks her devotion to found objects as sources for art. Part Marcel Duchamp and part Rachel Carson—with a dose of '60s happenings thrown in—Sigman aimed to create "a charged space that could function like theater without the exclusivity of one." In locations from Brooklyn to Oslo to Sarasota, she assembled each hut magpie-style, scavenging discarded objects that glimmer with possibility. She danced in the huts, slept in them, talked to strangers in them, showed films, hosted dance parties.
Sigman offers a manifesto whose first order is "…that we find beauty everywhere." With contributions from esteemed cultural critics Eva Yaa Asantewaa and André Lepecki, the book interrogates consumerism, capitalism, and dance as theater.
Clearly a devotee of John Cage's edict to blur art and life, she says the huts are a "way of re-seeing or re-envisioning." For Hut #6 in Oslo's opera house, she held a five-day performance. She made Hut #8 at The New School out of 2,845 plastic bottles. For Hut #9 in Denmark, she built a canopy of 19 bicycle wheels. With hundreds of color photos that illuminate Sigman's process, Ten Huts is like an immersive performance that lasts.
World Dance Cultures: From Ritual to Spectacle
By Patricia Leigh Beaman
Routledge
A longtime dance history professor at NYU Tisch School of the Arts (where I also teach), Patricia Beaman never found a textbook that spanned all the cultures she covers in her World Dance course. So she simply wrote her own. The breadth of World Dance Cultures is staggering: 27 regions of the world are grouped into eight chapters. Each section comprises an overview, ideology, key points, case study, costuming and makeup, discussion questions, and current trends. Beaman connects the development of each form with that region's history and traditions. The Japanese section takes us through Noh theater, Kabuki, and butoh. She frames flamenco as a global phenomenon with roots among Arabs, Jews, Africa, and North Indian gypsies who converged in protest against persecution. She writes about how the Spanish Civil War sent dancers like Carmen Amaya into exile. The pages are jammed with photos and text blocs that help the reader travel this world journey, and resonant proverbs are scattered throughout. This book is a resource to consult often; it will no doubt find its way into many a classroom.
Mindful Movement: The Evolution of the Somatic Arts and Conscious Action
By Martha Eddy
Intellect, Bristol, UK
This book traces the evolution of somatic education, which has changed—deepened—the way we train in dance. A somatics movement therapist, Martha Eddy has taken 15 years to gather this cornucopia of information. She begins with "founders" of somatic education like Irmgard Bartenieff, Charlotte Selver, Ida Rolf, Moshe Feldenkrais, Mabel Elsworth Todd, and Frederick Matthias Alexander, showing where strands of practice cross over between the U. S. and Europe. She moves on to current techniques like Body-Mind Centering, Laban Movement Analysis, Skinner Releasing, Continuum, and Anna Halprin's Life/Art Process. Her beliefs in the "body as mind," the healing power of somatic practice, and the power of dance to "refresh," permeate the book.
Eddy contends that, through the integration of mind and body, somatics expands consciousness. Her references stretch to include international thinkers like American educator John Dewey, Swiss psychologist Carl Jung, and Brazilian theorist Paulo Freire.
This book is more than an explanation of the various somatic practices and how they can free up students from rigid habits. It also connects these practices to the lineage of modern dance, explaining how Judson Dance Theater and Contact Improvisation emerged along with somatic practices. (The section on the under-recognized Elaine Summers, who developed the "ball work" aka kinetic awareness, helps.) With the addition of guest writers like Rebecca Nettl-Foil and Kate Tarlow Morgan, Mindful Movement also offers activist and spiritual dimensions. The final section suggests how somatics can be applied to action and social change. Eddy has even invented a term for this: somaction.
This book is a gift for anyone wanting to delve deeper into the healing aspects of dance and the methods of healing dancers.
95 Rituals
Compiled by Shinichi Iova-Koga & Dancers' Group
Introduction by Wayne Hazzard, published by Dancers' Group. On the Internet. 
A multi-faceted tribute to pioneering dancer/choreographer/healer/activist Anna Halprin, this book tracks the day-long performance ritual that celebrated her 95th birthday in 2015. Ranging from profound to light-hearted, the long day of celebration culminated at the Hyde Street Pier in San Francisco. The book is a collage of loving contributions written by Iova-Koga, Ann Murphy, Mary Ellen Hunt, and many more; vivid photos by Pak Han; inspiring quotes from La Halprin; and wonderful, fanciful examples of the 95 rituals. As Iova-Koga has written, "Anna is the stone, the rock. This rock drops into the pool and we're all the little ripples that move out from the impact of the rock on the surface of the water." Ann Murphy asks Iova-Koga how he met Halprin. "Anna called me up, saying: 'Shinichi, all of my collaborators are dead. Will you be my collaborator?' "
Among those who contributed the 95 rituals (or scores) are Jo Kreiter, Joanna Haigood, Keith Hennessy, Daria Halprin, and Ruth Zaporah.
Here's a sample quote from Halprin: "I want to integrate life and art so that as our art expands our life deepens and as our life deepens our art expands."
This book oozes love, imagination, humor, and celebration.
Related: my experience with Halprin's Planetary Dance. My conversation with Halprin, Simone Forti and Yvonne Rainer as part of Radical Bodies.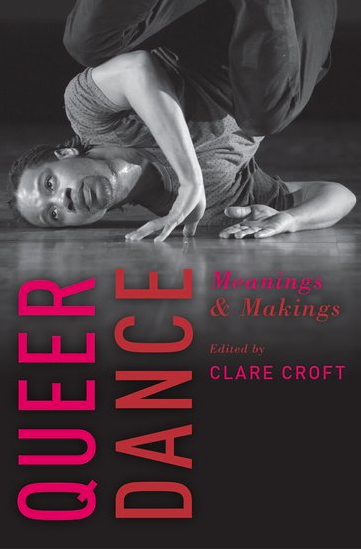 Queer Dance: Meanings & Makings
Ed. by Clare Croft
Oxford University Press
Clare Croft has gathered 17 recent essays on queer dance, written by dance artists, scholars, and dancer/scholars. The anthology "resists a single narrative. Queer as it is danced here is a process, a series of actions, a desiring at the edge of visibility; and a feedback loop of violence and survival." To counteract the tendency for queer theory to be overly academic, Croft says queerness emerges in action, in protests, and on stages. The book includes essays by Thomas de Frantz, known for his writing on racism in dance; drag performer Lou Henry Hoover; and wild New York improviser Jennifer Monson on the intertwining of an erotic/creative relationship with DD Dorvillier that spills over into their improvised partnership. Doran George (aka Dee Dee Gee), a UCLA based performer/scholar who, sadly, died in November, contributes a commentary on Monson and Dorvillier as well as other East Village denizens John Jasperse and Neil Greenberg. His essay turns out to be a complex ride through the hair-splitting distinctions of various gender critiques. The title of his (or "their") essay, "The Hysterical Spectator: Dancing with Feminists, Nellies, Andro-Dykes, and Drag Queens," gives you an idea of the feisty multi-gender spirit of this collection.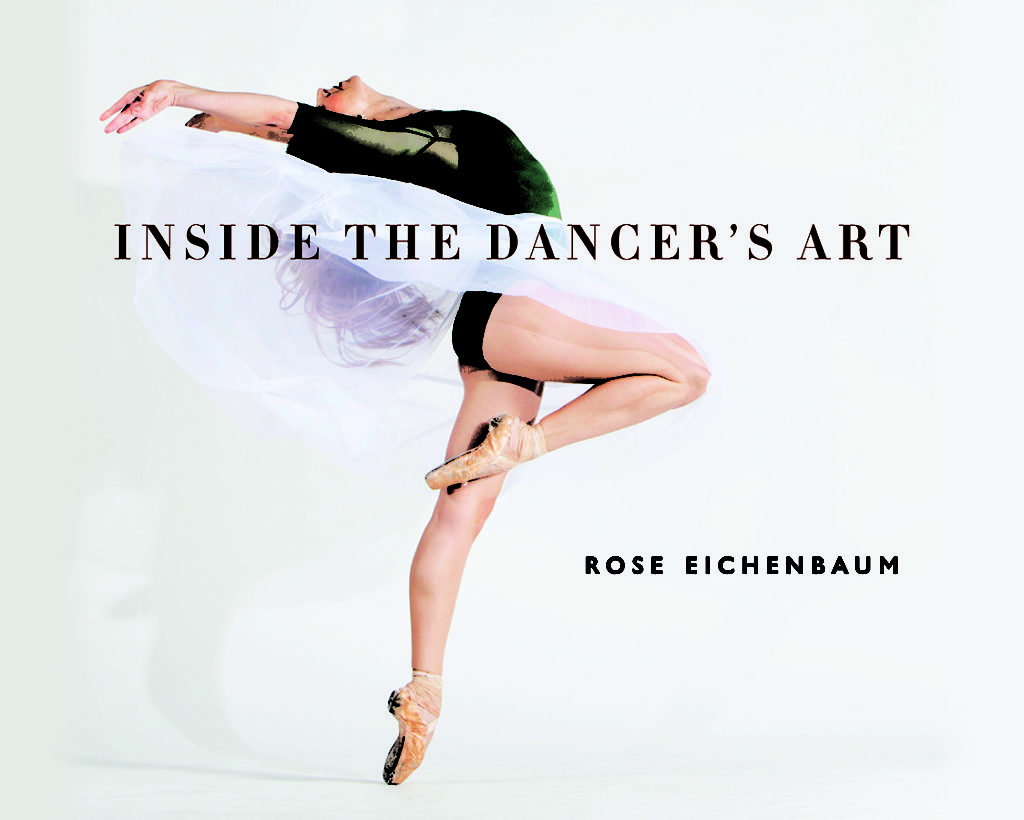 Inside the Dancer's Art
By Rose Eichenbaum
Wesleyan University Press
Once again, Rose Eichenbaum has come up with a dancer friendly book of photographs, most of them in gorgeous color. Some are full-on, caught-in-the-act dance shots; others are sensitive portraits that bring out the artist within the dancer. But what makes this a full 360-degree experience are the inspiring quotes. Here are three examples:
Judith Jamison: "To me, the highest compliment…is to be called a dancer. A dancer is someone who is God-like."
Desmond Richardson: "It's only when you're willing to show yourself openly as an artist that you truly begin to share with others."
Chita Rivera: "All I've ever wanted was to touch that one person out there in the dark."
If you've enjoyed Eichenbaum's previous books of dance photos—The Dancer Within and Masters of Movement—you will want to add this to your collection.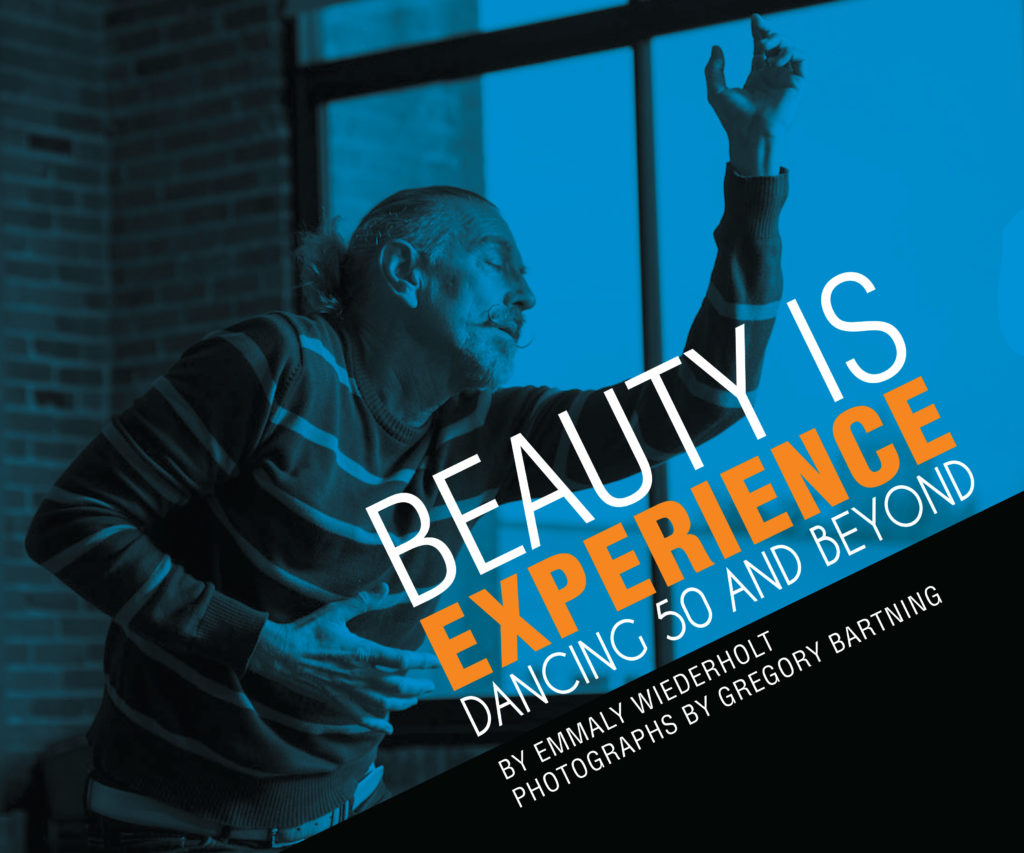 Beauty Is Experience: Dancing 50 and Beyond
By Emmaly Wiederholt
Photographs by Gregory Bartning
Click here for more information.
Celebrating the vitality of older dancers, this book involves a diverse group of practitioners up and down the West Coast. Emmaly Wiederholt's interviews are warm and friendly, emphasizing the need and desire to keep going. Gregory Bartning's photos, while not concerned with beautiful line, capture the essence of each participant in their surroundings. The 54 subjects include Mark Haim, Anna Halprin (below), Heidi Duckler, Kim Epifano, Linda Austin, Randee Paufve, Naomi Gedo Diouf, and Frank Shawl.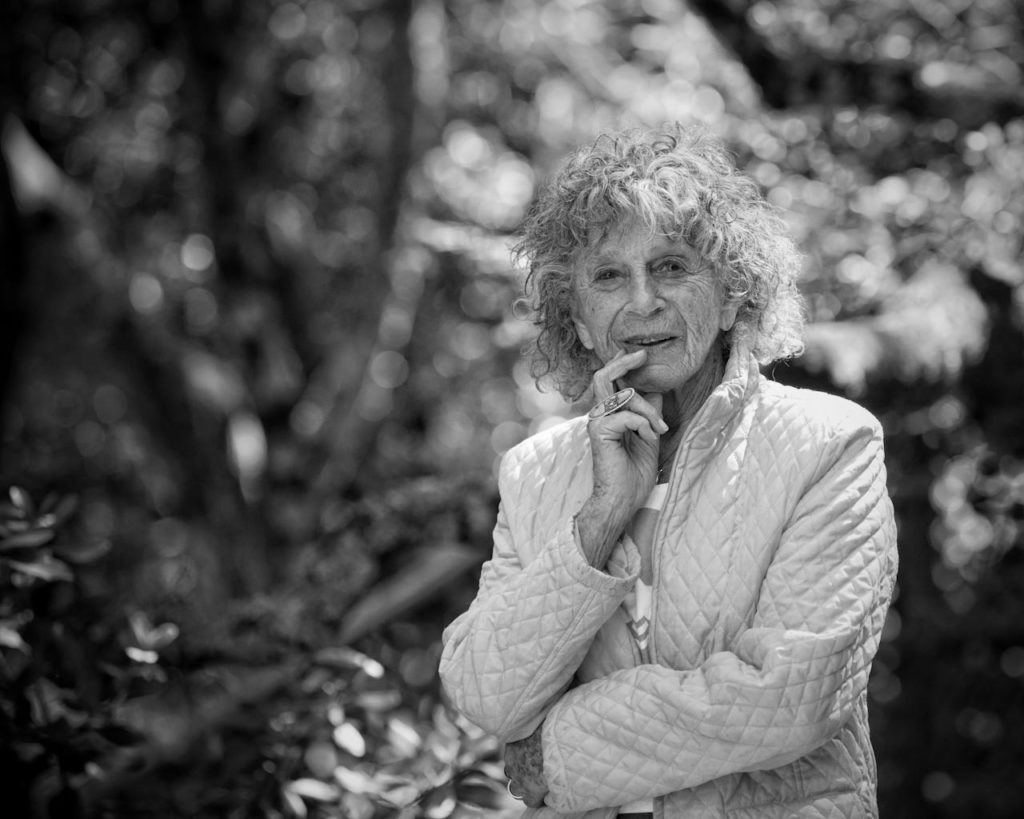 Featured
1