This list is in two parts: first, the books I think are of high quality, and second, the books I've received that seem to be noteworthy but I haven't read them.
Bolshoi Confidential: Secrets of the Russian Ballet from the Rule of the Tsars to Today
By Simon Morrison
Liveright, a subsidiary of W. W. Norton
Prompted by the acid-throwing nightmare of 2013, Princeton musicologist Simon Morrison has researched the history of mismanaged and vengeful acts since the Bolshoi's beginnings 240 years ago. From a British magician's pet project in 1780s Moscow to the lavish restoration of its theater in 2011, the Bolshoi has been through many reincarnations—some ridiculous, some sublime. You will learn how Ekaterina Sankovskaya in the mid-1800s was compared to Tagioni, how Adam Glushkovsky fled Moscow with his students in a cart during the Russian Revolution, how Alexander Gorsky's exuberant Don Quixote brought in a new audience, how dancers were fined for infringements as far back as the 1920s, how the now-powerful Yuri Grigorovich was accused of fomenting gay activities in the 1970s, and how the KGB plagued Maya Plisetskaya. All through it the Bolshoi represented national identity and something more elusive—"Russian soul." Morrison, a wonderful and witty writer, gives political context to every triumph and defeat of the Bolshoi. Bolshoi Confidential is a fun, quick, and informative ride through Russia's past.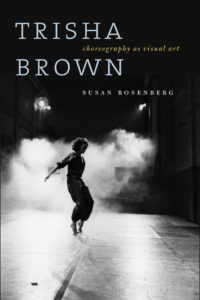 Trisha Brown: Choreography as Visual Art
By Susan Rosenberg
Wesleyan University Press, distributed by University Press of New England
A long awaited analysis of Trisha Brown's work, this book discusses her process and thinking in detail. Rosenberg's research has yielded a plethora of insights into the work of this great American choreographer. Rosenberg bridges the gap between Brown's early work in galleries and museums and the later work in theaters. For instance 1977's Line Up (which I was in and helped to create) laid the conceptual foundation for her masterwork Set and Reset (1983). Rosenberg, an art historian, highlights the role of drawing in Brown's choreography and her affinity with artists like Robert Rauschenberg, Donald Judd, and Sol LeWitt. She takes you on a tour through Brown's improvisational pieces, equipment pieces, accumulations, artistic collaborations, and scores. Aided by quotes from former dancers like Steven Petronio, Diane Madden, and Vicky Shick, the writing is serious and detailed without being overly academic. A terrific resource for anyone who is curious about Brown's vast oeuvre or about the ideological connections between art and dance.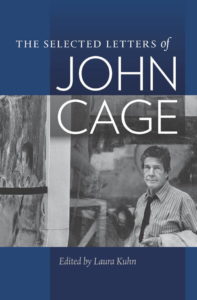 The Selected Letters of John Cage
Laura Kuhn, editor
Wesleyan University Press, distributed by University Press of New England
Possibly the most influential artist-philosopher of the 20th century, Cage is revealed here as a normally harried but playful person. As a composer he cracked open the idea of what music could be (sounds and silence) and how music and dance could be created independently of each other. His partner in this was, of course, Merce Cunningham, and Cage's devotion to his work and life partner comes through in many letters. This generous volume includes letters to Yoko Ono, Robert Rauschenberg, Marcel Duchamp, Marshall McLuhan, Leonard Bernstein (to raise funds for Cunningham's company!), composer Pierre Boulez, and many others. Mixed in with everyday, practical considerations are thoughts about silence, Buddhism, and the composing of music. But of course we are most interested in Cage's letters to Merce—love letters, some of them. In 1943 he writes, "My whole desire is to run up and down the sea coast looking for you." (For more on Cage, see my 2014 posting about the book John Cage Was.)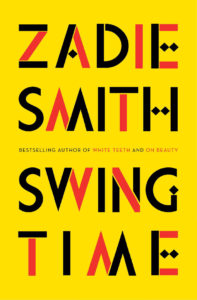 Swing Time
By Zadie Smith
Penguin, Random House 
I have not yet read this novel, so I offer this quick quote from a colleague:
"Zadie Smith's wonderful Swing Time—about two English girls who dream of dancing professionally—isn't a dance book per se. It covers a lot of ground, including race and class divisions, and the perils of young womanhood in 1980s London and beyond. But Smith uses dance as a thread to stitch these themes together, and memorably makes the point that even if you don't stick with dance, dance never really leaves you." —Heather Wisner, managing editor, Dance Studio Life.
At the risk of shameless self-promotion, I include this book/catalog, which I co-wrote and co-edited: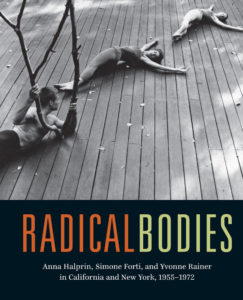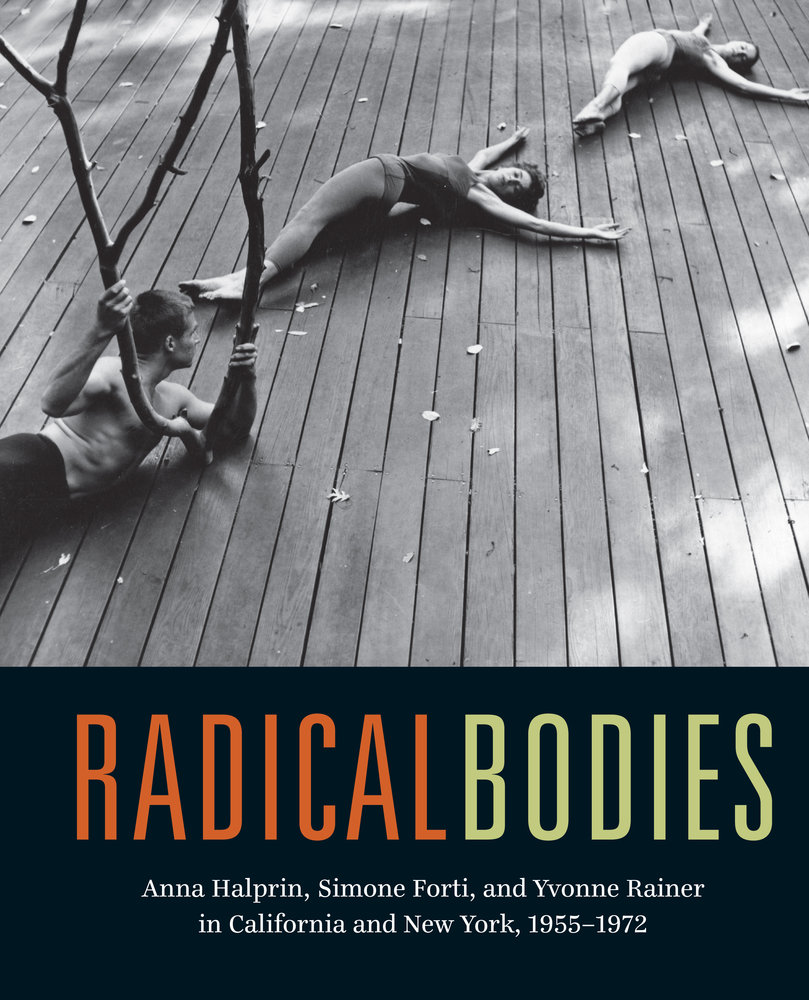 Radical Bodies: Anna Halprin, Simone Forti, and Yvonne Rainer in California and New York, 1955-1972
By Ninotchka Bennahum, Wendy Perron, and Bruce Robertson
University of California Press
In this book we expand the story of the birth of postmodern dance to include Anna Halprin's huge influence on the West Coast. Her approach to improvisation was ferried to New York by Simone Forti, who then influenced Yvonne Rainer, Trisha Brown, and Steve Paxton. As co-curator, I wrote the essay on Forti, who was a catalyst in the creation of Judson Dance Theater. Her earthy, poetic letters to Halprin from 1960-61, when she is still dreaming of California while transplanted to New York, are printed here for the first time. Essays by dance historian Ninotchka Bennahum and art historian Bruce Robertson, plus brief memoirs by Morton Subotnick (composer of Halprin's 1965-67 Parades and Changes) and critic John Rockwell (who worked with Halprin in the 60s) complete the writings. A catalog for the Radical Bodies exhibit, the book has more than a hundred rarely seen photographs.
Books Received
This was a breakout year for academic writers on Asian-American dance studies. I begin this part of the list with three of them: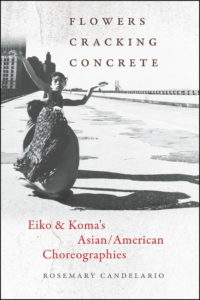 Flowers Cracking Concrete: Eiko & Koma's Asian/American Choreographies
By Rosemary Candelario
Wesleyan University Press and distributed by University Press of New England
An account of four decades of that formidable artistic duo, Eiko & Koma.
Chinese Dance: In the Vast Land & Beyond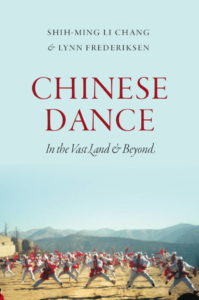 By Shih-Ming Li Chang and Lynn E. Frederiksen
Wesleyan University Press and distributed by University Press of New England
Includes interviews with current Chinese dance artists in the U.S. like Nai-Ni Chen, Lily Cai, Yin Mei, and Jin-Wen Yu.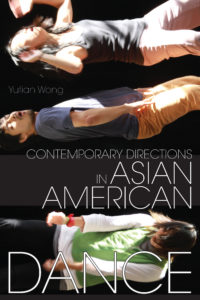 Contemporary Directions in Asian American Dance
Edited by Yutian Wong
Essays by or about artists familiar to Americans such as Shen Wei, Kun-Yang Lin, Yasuko Yokoshi, Eiko & Koma, Maura Nguyen Donohue, and Roko Kawai.
University of Wisconsin Press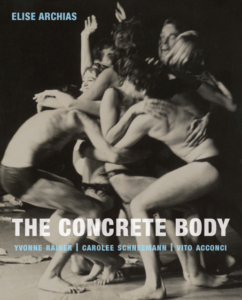 The Concrete Body: Yvonne Rainer, Carolee Schneemann, Vito Acconci
By Elise Archias
Yale University Press
Focuses on the crossover between dance, visual art and performance art of the 1960s.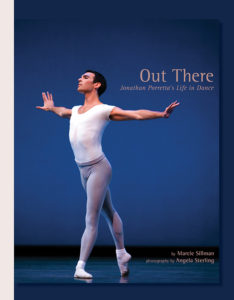 Out There: Jonathan Porretta's Life in Dance
By Marcie Sillman, photography by Angela Sterling
Seattle Scriptorium
Available at Amusements, the Gift Shop of Pacific Northwest Ballet
A photo book focusing on longtime PNB principal dancer, with some commentary and a list of leading roles. Porretta's Prodigal Son made my Best of 2016 list.
For other 2016 picture books, see my posting at dancemagazine.com. 
Featured
Leave a comment